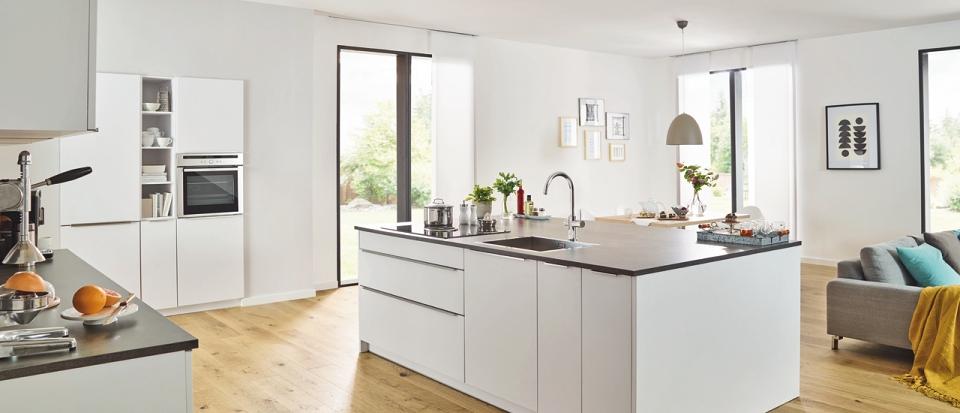 Award-winning Design with Innovative Functionality
Just as a great meal combines beautiful presentation, fresh ingredients and nutritional value, our mixers perfectly balance quality, technology and design. Using only the finest materials and the latest industry-leading technologies, GROHE kitchen mixers deliver years of reliable performance – day in, day out.
Award-winning Design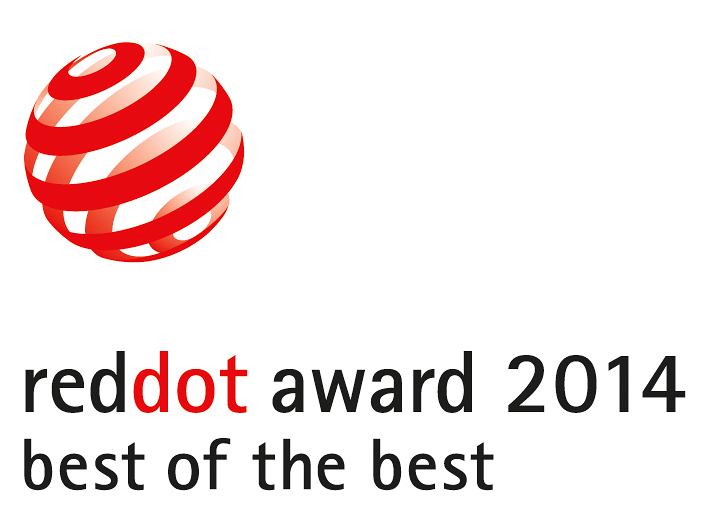 red dot: Best of the Best 2014
The 2014 edition of the "red dot award: product design" once again saw GROHE prove its prowess as a leading manufacturer of design faucets and water fittings.
GROHE won the "red dot: Best of the Best" award for its Minta Touch kitchen faucet. This marked the fifth time in seven years that GROHE was able to secure what is arguably the design community's most coveted accolade.
User-centric features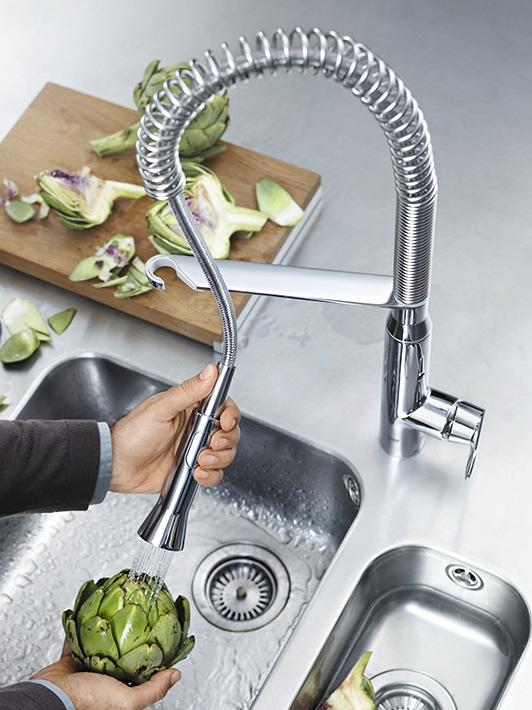 Innovative designs and exquisite craftsmanship are matched by unbeatable ergonomics.
Three spout heights
Low spout, medium spout or high spout. Whichever style you choose, GROHE ComfortHeight ensures that the spout of your kitchen tap has been designed to accommodate large pans with ease.
Pull-out rinsing sprays
From rinsing fruit and vegetables to cleaning greasy pans, a pull-out tap with spray is an essential piece of kitchen equipment for the home chef. Several of our kitchen tap ranges include designs with a pull-out or pull-down spray.
Comfortable lever handling, even in tight spaces
On several of our kitchen taps the lever handle is located on the side of the tap body. To ensure comfortable use when the tap is positioned in front of a wall, we have re-aligned the mixing cartridge so that it turns 70° to the front and 30° to the back.
Designed to last a lifetime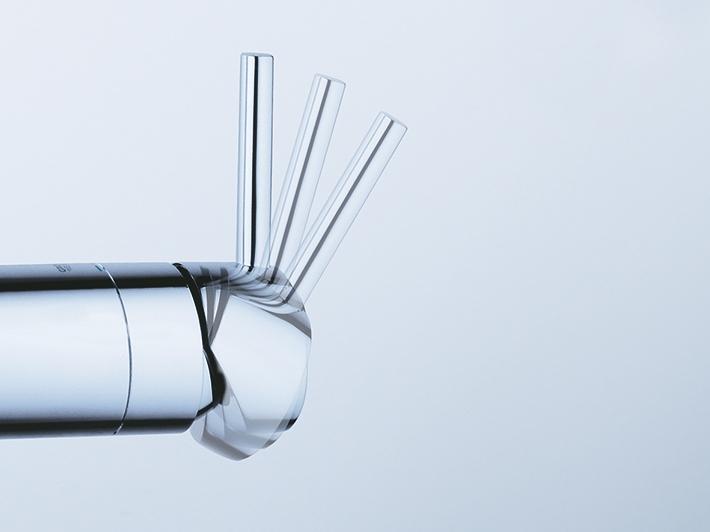 GROHE kitchen taps are designed to last a lifetime. During the development of a new product, all new materials and components are tested to ensure they meet our high quality standards. Our kitchen taps are subjected to extensive life tests, which simulate years of daily use. This ensures that all of our products deliver perfect performance for years to come.Read more about internal testing at GROHE.
Single-lever kitchen taps with GROHE SilkMove® technology. An extra-wide angle of operation and premium ceramic discs ensure effortless control of the water temperature and flow, even with wet or greasy hands. Our Spare Parts Guarantee ensures that if a product is discontinued, all spare parts will remain available for 10 years (15 years for concealed parts).