Experiencing
Grandera™ Free-standing Bath/Shower Mixer
The free-standing, floor-mounted bath fittings provide incredible flexibility when it comes to planning your bathroom by letting you decide exactly where you want to place your bath and the bath inlet.
This convenience is matched by GROHE SilkMove® technology, which guarantees easy movement for many years.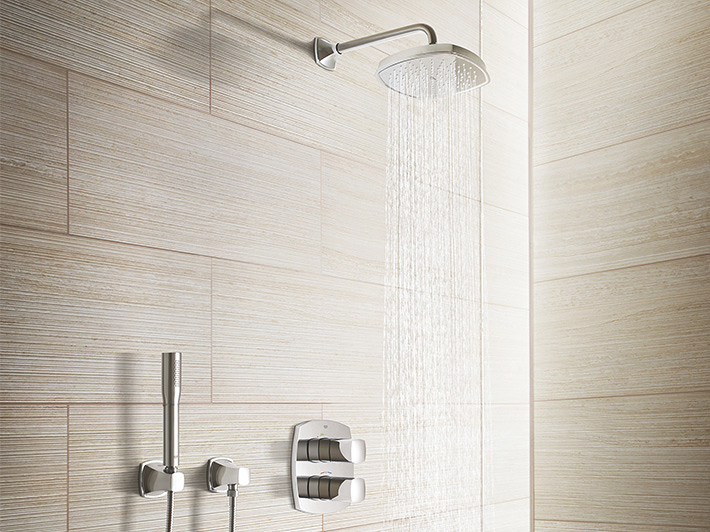 Grandera™ Thermostats & Showers
The GROHE Grandera™ collection stands for perfection, right down to the smallest detail.
And that is why the entire range, from the head shower to the thermostat and from the washbasin fitting to the soap dispenser, is perfectly coordinated.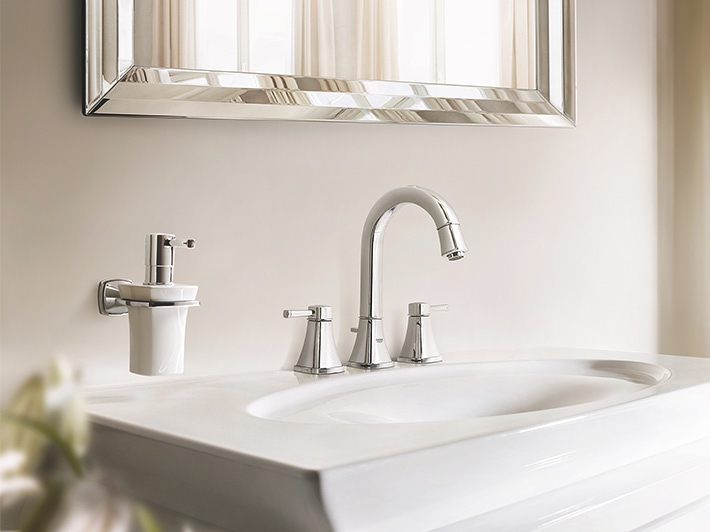 Grandera™ Accessories
The GROHE Grandera™ collection provides a wide range of distinctive products for designing your home spa so that you can tailor each individual zone in your bathroom to your exact wishes and requirements. High-quality workmanship and exceptional craftsmanship, reflected also in the many decorative elements, create clean and precise shapes.
The impressively broad range is complemented by numerous accessories in white porcelain, each one perfectly coordinated with the design. It's the ideal way to create stylish accents in the bathroom.
GROHE BestMatch
Find your perfect combination of faucet and washbasin
Welcome to GROHE BestMatch! In a few clicks, you will find your perfect combination of washbasin and faucet. Over 3000 combinations have been tested in the GROHE Lab so you can be confindent to find your Best Match resulting in optimal water delivery, highest comfort and best design match.